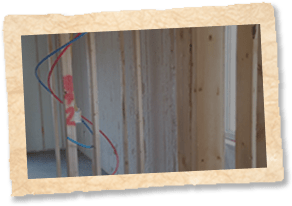 Home Insulation in West Texas and Surrounding Area
Do you need to install more insulation in your home? Call Western Insulation! Our insulation team improves the energy efficiency, comfort and value of homes. And we have the knowledge, experience and resources that few companies can match.
Our team of insulation experts specializes in installing residential fiberglass and spray foam insulation as well as other materials that can help air seal your home for optimal comfort. No matter the residential insulation project, the professionals at Western Insulation can help!
Home Insulation Installation
Whether you need insulation for your home's attic or you are part of a company building a subdivision of homes, Western Insulation offers a variety of insulation products and solutions. We have experience insulating all different kinds of homes—and we offer the following types of insulation:
• Spray Foam: Applied wet, this polyurethane spray expands into a thick foam, filling small crevices and gaps to help reduce air infiltration.
• Fiberglass (batts and blown-in): Fiberglass, which has been used to insulate homes for decades, is available as loose-fill/blow-in or batts.
Fiberglass is made of tiny glass fibers and is often installed in attics but can be used to insulate walls and crawl spaces as well.
Residential Insulation Installation
If you decide to add more insulation to an existing home, Western Insulation can help! Our