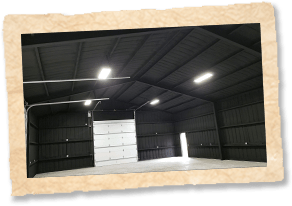 Building Insulation
Do you need to insulate your commercial building in the West Texas and surrounding area? Western Insulation is a good name to know! We are experts when it comes to insulation and energy solutions for all types of buildings—including offices, retail centers, metal buildings, agricultural buildings, shipping containers and more.
From start to finish, when Western Insulation installs insulation in a building, our trained staff of professionals will get the job done right, on time and safely.
Insulation Installation for Buildings in the West Texas and Surrounding Area
Here at Western Insulation, we specialize in:
• Spray Foam Insulation (Open Cell and Closed Cell)
• All Types of Fiberglass Insulation
Our team has worked with many building tenants and property owners to help maximize the energy efficiency and comfort of all types of commercial workplaces.
Building Insulation in West Texas and Surrounding Area
Whether you need to insulate an office, warehouse or other commercial building, you can count on the Western Insulation. We work with building owners to insulate commercial buildings throughout the West Texas and surrounding area. We offer the knowledge, experience and resources that few companies can match.